I look back at my life sometimes and I am amazed at all of the blessings G-d has given me. I come from such humble beginnings with modest roots; I was lucky to have had incredible female role models like my Mom and my Aunt June, who owned three bridal stores in Birmingham called June's Brides. My parents have always been my biggest supporters, encouraging me to go after my dreams, funding my college education, and then giving me the capital to open up my very first bridal shop one week after graduation. My husband, Eddie, has also always had my back when it came to my vision for Bridals by Lori, and while Mollie and Cory's childhood playground included rows of satin, tulle, and lace, they also grew to support and appreciate my dreams.
Before my 50th birthday, I was a daughter, wife, mother, and small business owner. When so many other women in that age bracket start to think about slowing down, I was literally just ramping up! In my 50's, I bought a 25,000 square foot salon where we filmed more than 11 seasons of TLC's "Say Yes to the Dress Atlanta." I endured so many setbacks throughout my career including my breast cancer battle plus a very public fall during filming that was covered by People, the Today Show, and other national news outlets. Talk about having your worst day broadcasted across the country! I could have just given up right then and there – but I decided I was going to fight. It was then I committed to myself that aging wasn't going to stop me from living my dreams out in full color. Only this time, I wasn't doing it alone.
Writing my first book Say Yes to What's Next was literally fueled by my need and desire to help other women get their fight back, too. When the book was so well received and reviewed after it launched in July 2020, I felt so much joy that I was able to help aging women embrace and improve their lives – even during a global pandemic. When COVID-19 hit, I was just so unprepared for an obstacle of this magnitude. I have certainly developed an ability to roll with the punches over the years but having to close the store during the height of the pandemic was so hard. And again, given my age, no one would have thought twice if I decided it was time to just retire.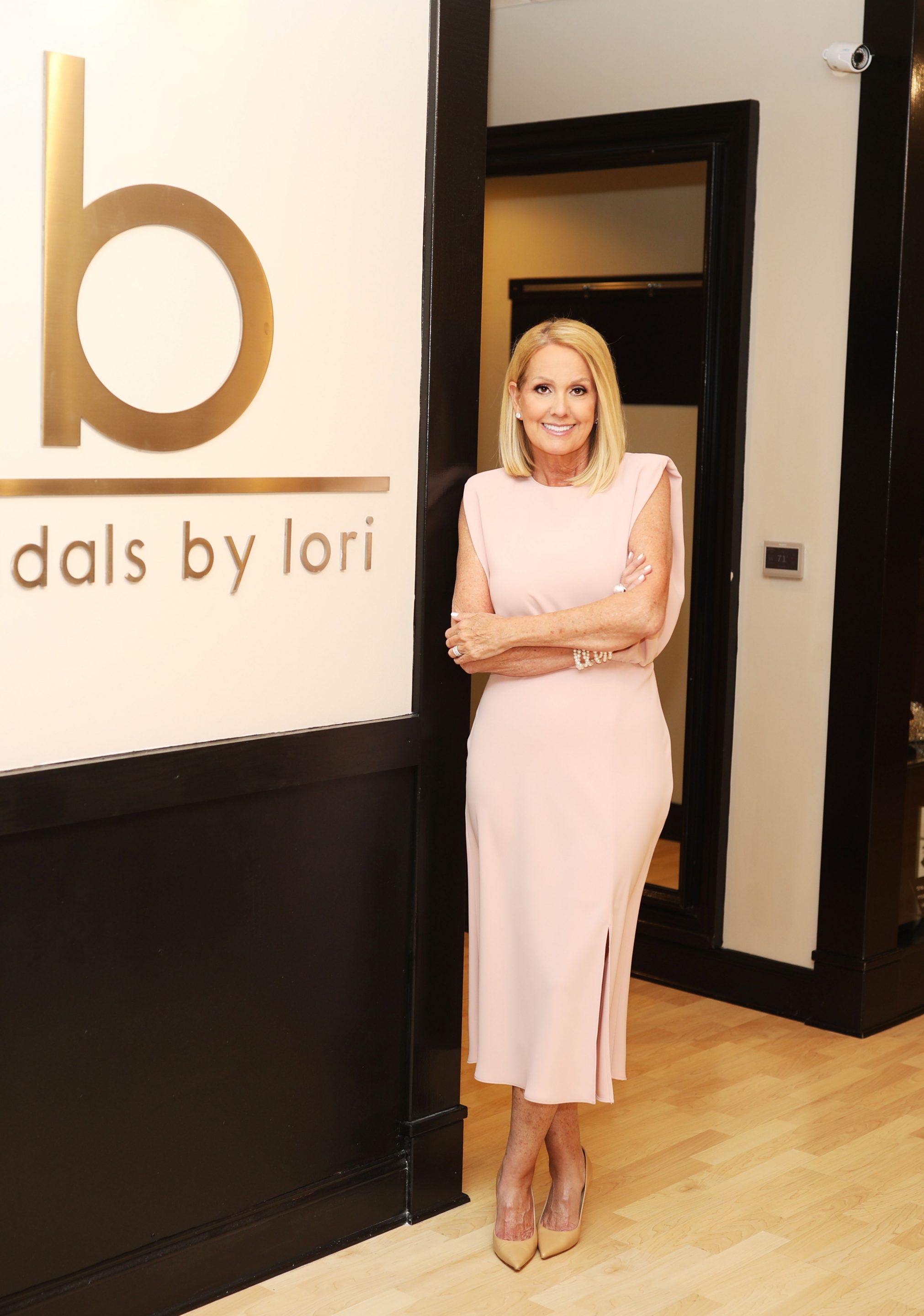 But even a global pandemic could not smother my ambitions. I focused my energies on finding ways to keep my business going even with the doors closed, and while I worried about our finances and our staff's livelihoods, we thankfully did not fold. We endured and made some changes that make sense given where the bridal industries are right now; fortunately, love has managed to still find a way even during some of these darkest hours.
So, when Forbes magazine named me, just a girl from Chattanooga, Tennessee, to
their list of 50 over 50 female visionaries last week I was so very proud. The list, created in partnership with MSNBC's Morning Joe co-host Mika Brzezinski's "Know Your Value" movement, features an impressive array of extraordinary women. "Know Your Value" is a nationwide movement in partnership with NBCUniversal to support an empowered and inclusive community that helps all women recognize, and be recognized for, their worth in business and life.
And I'm just getting started.
My ambition and drive are brighter than ever, and retirement isn't even on my radar. Thank you for joining me on this incredible journey, I can't wait to share with you what's next.
Tell Next Time,
Lori Allen
Stay in Touch
I'm so glad we got to spend some time together on the site today. Subscribe to my email list and follow me on social media so we can keep up. See you again soon!