Lori + Monte
epitome of #bestfriendgoals
In the Beginning:
A chance meeting nearly twenty years ago at a fashion show during New York Bridal Fashion Week has resulted in one of the most iconic partnerships in reality TV history. Long before the creation of Say Yes to the Dress: Atlanta, Lori and Monte connected first on a professional level before their easy banter and quirky personalities solidified their friendship.
Behind the Scenes:
During filming, Lori and Monte hilariously play off of one another while getting the job done, entertaining millions of viewers worldwide in the process. Hundreds of brides and bridesmaids have fallen in love with their gowns at bridals by lori, benefiting from years of bridal expertise and chic, fashion sense imparted by this incredible team. When the filming stops and the cameras are off, Lori and Monte are inseparable. Bonding over their shared passion for vintage bridal gowns and jewelry, you can often find them cackling over puppy antics or shopping for designer apparel on sale. You'll also find them gossiping – but never cooking – in the kitchen, and scouring the web for the latest Jackie O memorabilia.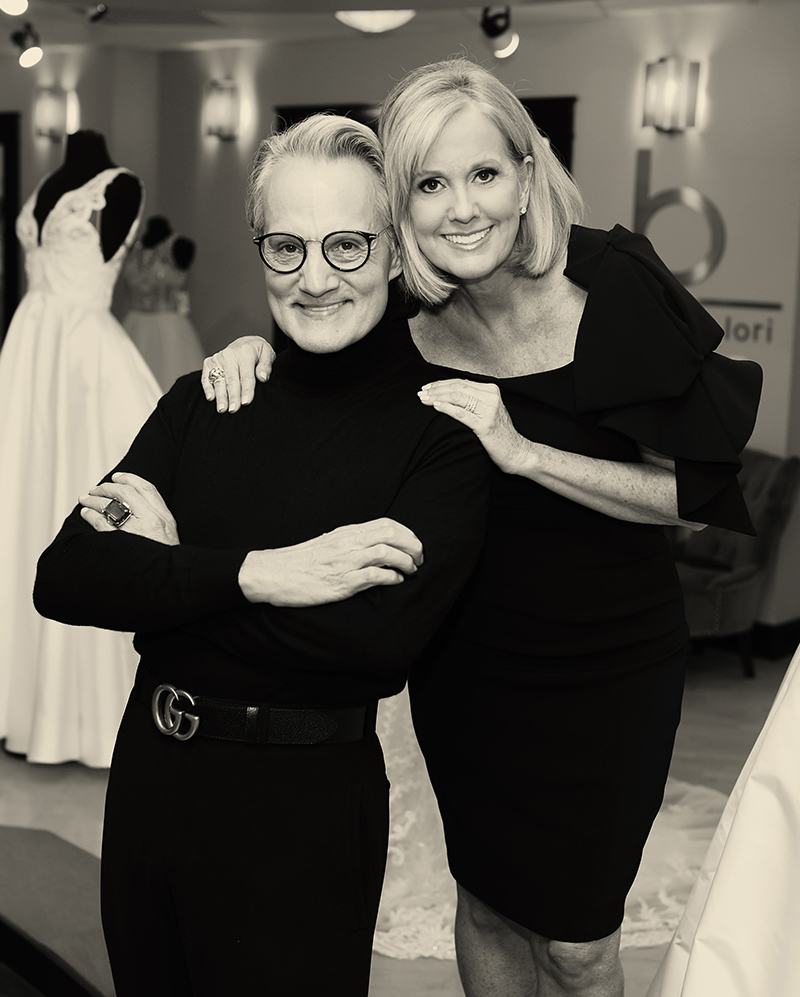 When Friends Become Family:
Throughout the years, Lori and Monte's friendship has just gone from strength to strength. They've supported each other through the really tough times. When Lori was going through treatment for breast cancer, Monte kept her spirits up, mailing her an inspirational card every single day. When Monte's Mom passed away, Lori was there to hold his hand and cry right along with him. Recently, they've relied on one another while caring for their elderly parents. They've also been there to rejoice through life's celebrations. Lori and Eddie were the only members of the wedding party when Monte married his long-time partner Jack, while Monte is Godfather to Lori's beautiful Granddaughters. They holiday and vacation together, and when they're across the country from one another, will spend hours on the phone laughing and catching up.
More than just best friends, Lori and Monte are family.
Lori currently resides in Atlanta with her husband, Eddie – thankfully not far from her son, daughter-in-law, daughter and son-in-law, granddaughters and grandson.
For more information on securing Lori for speaking engagements or special events, please contact Mollie Surratt at [email protected]
Stay in Touch
I'm so glad we got to spend some time together on the site today. Subscribe to my email list and follow me on social media so we can keep up. See you again soon!